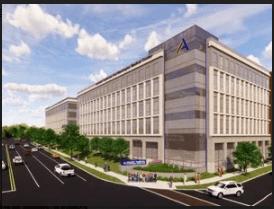 HOW TO PREVENT VARICOSE VEINS?
Varicose veins develop for numerous reasons. Risk factors include age, case history, being a lady, pregnancy, obesity, hormonal replacement or contraception medical care, prolonged sitting or standing, and others. varicose veins interference matters as a result of not only are varicose veins a cosmetic issue, they're additionally a symptom of underlying vein disease or blood vessel insufficiency.
However, you'll be able to prevent existing varicose veins from worsening. you'll be able to additionally live a healthy lifestyle to delay issues with veins as long as possible. Here are a few tips.
Avoid prolonged periods of sitting
Wear compression hosiery
Live a healthy lifestyle
Exercise should be a part of your routine
Sleep positions for pregnant ladies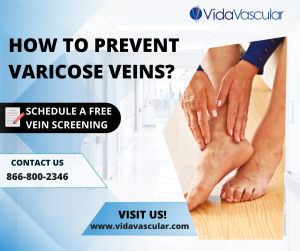 VidaVascular experts perform the following procedures for varicose veins:
Endovenous Ablation for venous reflux malady
Ultrasound-guided foam sclerotherapy for varicose veins
Cosmetic sclerotherapy for spider veins
Varicose Veins treatment center in National Harbor, MD.
To schedule a free screening at a VidaVascular office in Northern Virginia (convenient to Springfield, Fairfax, Alexandria, Arlington, Woodbridge), Maryland (convenient to National Harbor, Oxon Hill, Waldorf, La Plata, and Clinton), and Washington DC.,
Call us today! 866-800-2346
Visit Us at:https://www.vidavascular.com/vascular-center/